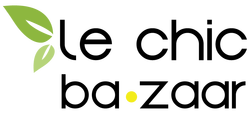 FAQ

---
1.
What is Le Chic Bazaar?
A mall that is creating a one stop shopping experience. Where over 40 vendors will come together under one roof to showcase their unique products.
(Art, Antiques, Furniture, Toys, Clothing, Organic Products, Jewelry and much more)
2..What is the Mission Statement for Le Chic Bazaar?
Le Chick Bazaar is here to unite communities through educational and fun events and to serve the public interest and benefit in a friendly professional environment.
3. What will be offered to the community?
A safe, friendly and professional environment to shop and educational fun monthly events for families to come together.
4. What are the hours and time of operations?
Le Chic Bazaar open Tuesday.-Saturday from 10am-7pm Sundays 11am-5pm. Extended hours on holidays and special events..
5. What is needed to become a vendor?
Please fill out this
form
to request Proposal Package
6. How much does the space cost? What is included?
Our spaces starts at $375 up to $825. All of them includes:
A/C
Wi Fi
Alarm System
Small Shared Storage Area
Electricity (Basic)
Use of Vendors Lounge (equipped with fridge and microwave)
We have various spaces available and cost depends on space. We can increase the store spaces to accommodate your needs.
Please fill out this
form
to request Proposal Package
7. What are the demographic data?
2013 latest data are as follow
Population 1mile 3miles 5 miles
12,670 94,499 232,430
Ave HH Income 65,147 71,243 69,743
Daytime Pop 4,627 48,305 141,751
No. Of Bussinesses 1,128 9,930 24,734
Traffic counts 27,500 AADT on Lake Howell Branch and 11,300 AADT Lake Howell Rd
8.Where is it located?
5445 Lake Howell Rd, Winter Park, FL. Ph. 321.888.2111
Located 2.5 miles from Downtown Winter Park and one block of high traveled state rd 436 ( Semoran Blvd)
9. Will you have duplicate Vendors?
Some Categories have restrictions. Please inform yours for more info.
10. If I can't make it can someone else come in for me
?
Yes, it is your responsibility to maintain store open hours indicated. It is one of the requirements.